Fulfilling Your Dreams Through High Moral Standards
Family-Owned Business Passionate About High-Quality Residential Remodeling Services
Remodeling Contractor Vancouver WA
Friendly Home Remodeling Services
Cross Home Construction is a family-owned business passionate about high-quality residential remodeling services. Whether you're looking for a complete overhaul or just a couple of finishing touches, our team will get it done to your total satisfaction. We treat every home the way we would want our own to be treated, from the planning phase to the final cleanup. Your home should be the most comfortable place it can be, and we'll help you get there.
Whether you want to add a whole new addition to your home or you just want to change part of an existing room, we're just the remodeling company for you. We bring decades of experience and a strong customer service focus to the table; you only need to bring your imagination.
Vancouver, WA Neighborhoods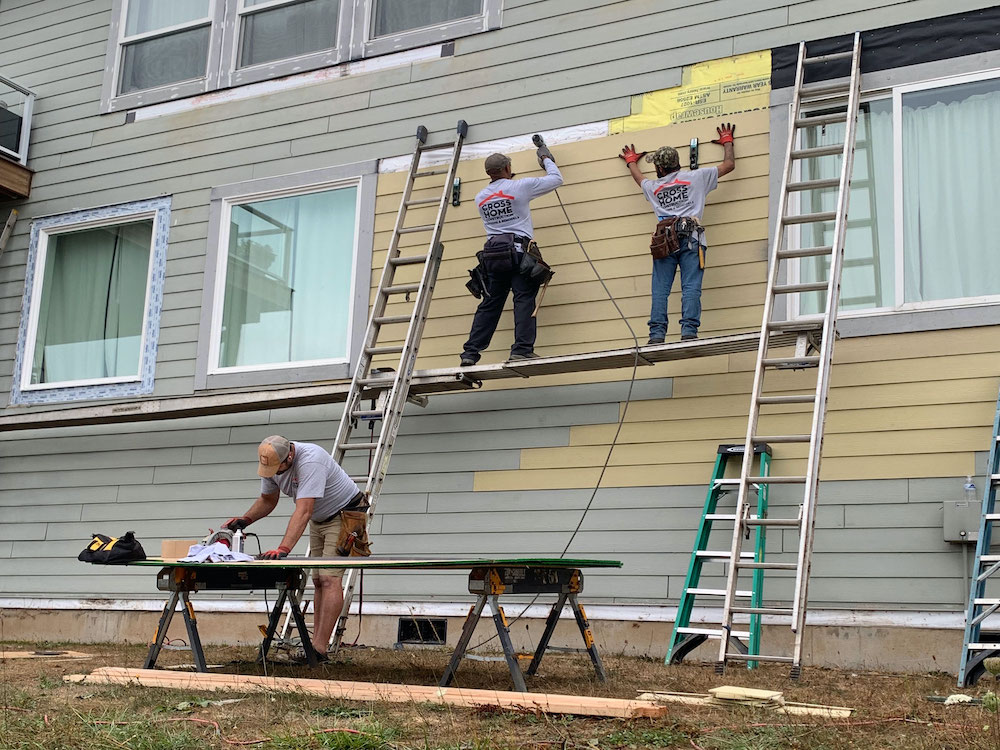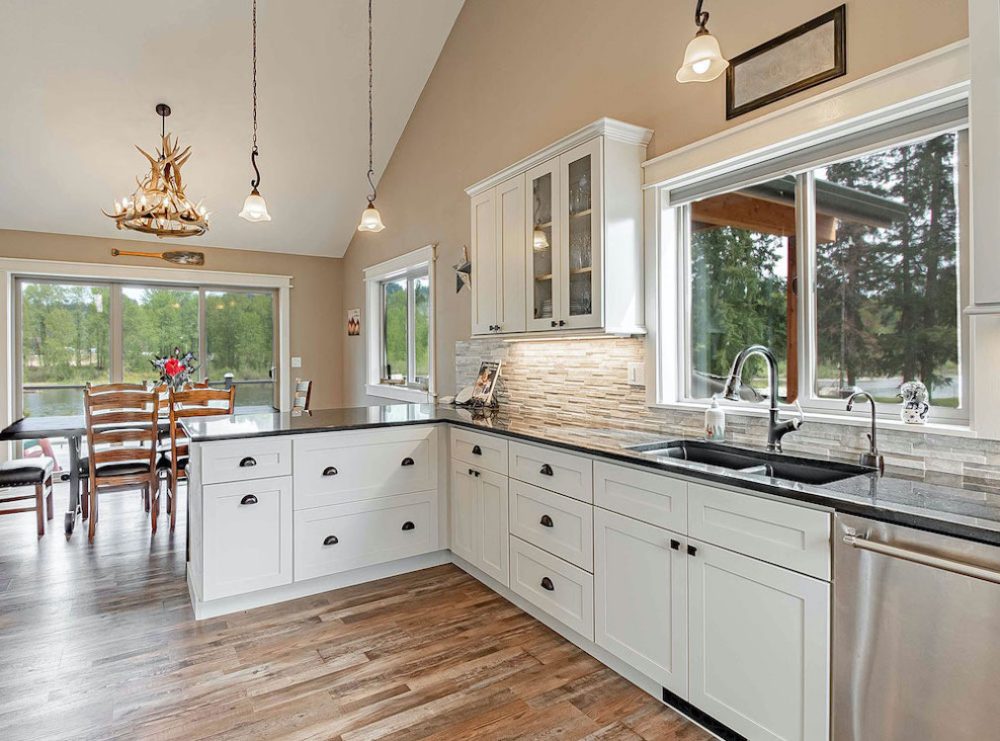 Professional Kitchen Remodeling and Bathroom Renovations
Do you spend a lot of time in the kitchen? Whether you're cooking or entertaining guests, people love to be where the food is. We can help make your kitchen a comfortable and beautiful place to be. Do you want to switch from laminate to granite kitchen countertops? Do you want to completely overhaul the whole space with all new appliances and cabinets? We can do it all, and we don't stop until you're completely happy with our work. Your dream kitchen is only a phone call away.
We'll handle your bathroom remodel too! You don't need us to tell you how vital a comfortable, functional bathroom is. Whether all plumbing fixes have failed your current fixtures and they need replacing, or you simply want an upgrade, our team will help you realize the bathroom of your dreams.
Outdoor Living Remodeling
We'll handle your outdoor spaces as well! Have you ever dreamed of adding an outdoor kitchen area or fire pit to your yard? Our experienced remodelers can make it happen. We'll work closely with you to plan and build your ideal yard.
Here is just a sample of the outdoor remodel services we offer: Patios and Patio Covers, Outdoor Lighting, Outdoor Kitchen And Bar Areas, Pergolas & Decks.
If you're not sure whether we offer the service you want, feel free to call and ask! If we don't offer your service, we can help you find someone who does. Cross Home Construction strives to build beautiful homes and strong community trust. We want to make sure you have a completely positive experience with us and your remodel. We keep working until you (and our team!) are satisfied with that work. Trusting someone with your home can be daunting. That's why we keep in constant communication throughout your renovation project.
About Vancouver, WA
Located in the beautiful Pacific Northwest, Vancouver, WA is a city that seamlessly blends natural splendor, historical charm, and modern amenities. Situated on the north bank of the Columbia River, Vancouver offers a vibrant lifestyle and a strong sense of community.
Nature enthusiasts will find themselves captivated by the city's stunning landscapes. Vancouver is surrounded by picturesque parks and trails, including the popular Vancouver Lake Regional Park, where visitors can indulge in outdoor activities such as hiking, picnicking, and boating. The Burnt Bridge Creek Trail provides a serene setting for walking, jogging, or biking, offering a peaceful escape from the bustling city.
For history buffs, the iconic Fort Vancouver National Historic Site stands as a testament to the region's rich past. This meticulously preserved fort offers a glimpse into the area's fur trading era, featuring interactive exhibits, reconstructed buildings, and engaging historical reenactments.
Vancouver is also known for its thriving arts and culture scene. The city hosts numerous festivals, concerts, and art exhibitions throughout the year, celebrating local talent and fostering a vibrant creative community.
In addition to its natural and cultural attractions, Vancouver offers a wide range of dining, shopping, and entertainment options. The Vancouver Mall provides a diverse shopping experience, while downtown Vancouver is filled with charming boutiques, cafes, and restaurants, offering a delectable culinary scene.
With its stunning scenery, historical significance, and a myriad of recreational opportunities, Vancouver, WA is a city that appeals to outdoor enthusiasts, history lovers, and those seeking a balanced lifestyle. Whether exploring the great outdoors, immersing oneself in history, or enjoying the city's diverse offerings, Vancouver promises a memorable experience for residents and visitors alike.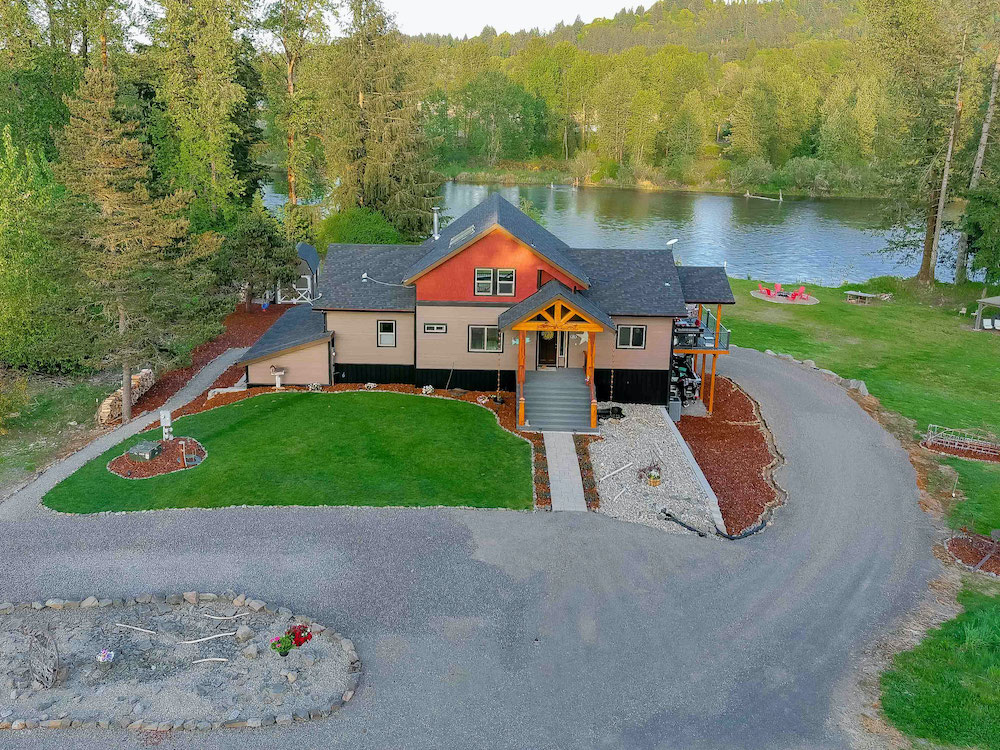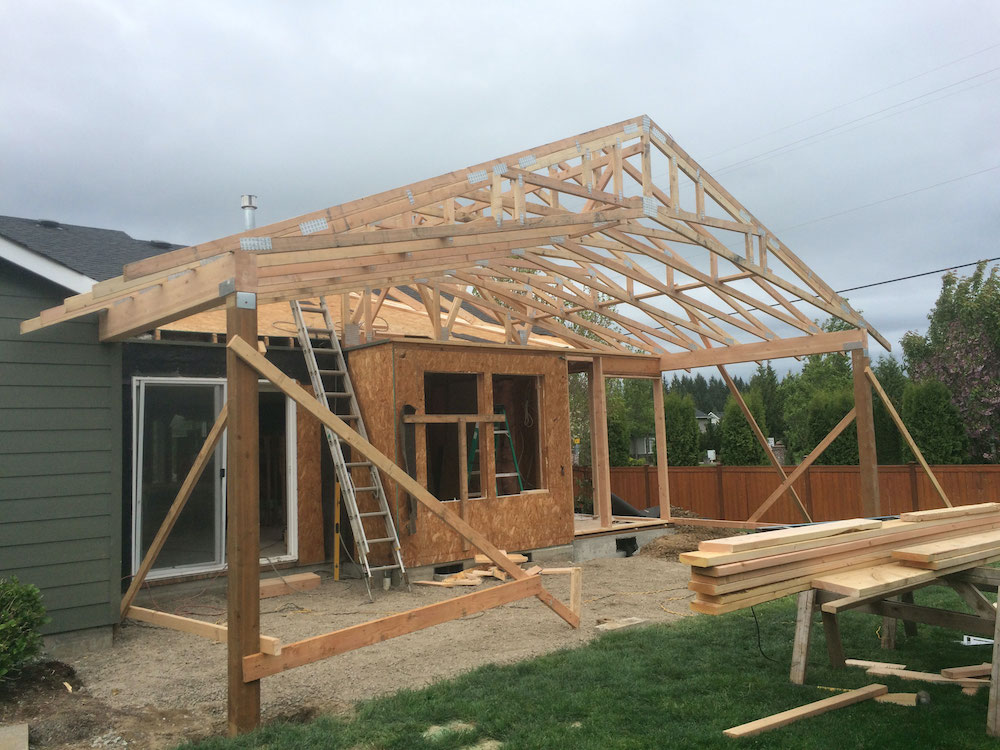 Dependable Home Addition Company
At Cross Home Construction, we prioritize complete customer satisfaction. Not only do we offer a 1-year warranty on every remodeling project, we also check in with you throughout that warranty period. You can expect to hear from us at three months and eleven months. This is to ensure that you're happy with our work. You can't be sure you're truly satisfied with any custom remodel until you've had the chance to live in it for a while. If anything isn't working as you hoped, you can count on us to make it right. Our goal is always to make sure your home is the most comfortable space it can be.
If your home could use some work, don't hesitate to call us! Our remodeling contractors will tackle any renovation project, no matter the scale. When you put your home in our hands, you can trust we'll make it better than ever.
We're Proud To Offer A Wide Range Of Remodeling Services, Including:
Home Addition Contractors
Outdoor Kitchen Contractor
Frequently Asked Remodeling Questions
Will I need to move out of my home during the addition construction?
In some cases, it may be necessary to temporarily move out of your home during the construction of a major home addition. However, smaller additions may allow you to continue living in your home with minimal disruption.
Do I need permits for a home addition?
Yes, most home additions require permits from the local building authority.
Why should I hire a home addition contractor?
Hiring a home addition contractor ensures that your project is properly planned, designed, and executed. We have the expertise and experience to handle all aspects of the addition, including permits, construction, and coordinating subcontractors.
What should I expect during the remodeling process?
The remodeling process can be disruptive to your daily routine, but a good contractor will work with you to minimize the impact. You should expect regular communication and updates on the progress of the project and be prepared to make decisions about materials and finishes along the way.
Your Search For A Remodeling Contractor Near Me Is Over
Directions To Cross Home Remodeling Contractor
Cross Home Remodeling is a family-owned business dedicated to delivering top-notch residential remodeling services. With a strong commitment to quality craftsmanship, we strive to exceed your expectations, whether you're seeking a complete home transformation or minor enhancements. Our approach is rooted in treating every home as if it were our own, ensuring meticulous attention to detail from the initial planning stages to the final cleanup. Situated in the vibrant city of Vancouver, WA, our services perfectly align with the local community's desire for beautiful and functional living spaces. Vancouver is renowned for its rich history and natural beauty, boasting attractions like the iconic Fort Vancouver National Historic Site, Vancouver Lake Regional Park, and Burnt Bridge Creek Trail. Experience the difference with Cross Home Remodeling and let us help you transform your Vancouver home into a haven of style and functionality. Contact us today to schedule a consultation and take the first step towards making your dream home a reality.
Vancouver, WA Transit Directions To Cross Home Remodeling Contractor
At Cross Home Remodeling, our primary focus is your complete satisfaction. As a testament to our commitment, we offer a comprehensive 1-year warranty on all our remodeling projects. But our dedication doesn't stop there. We go the extra mile to check in with you during the warranty period to ensure your happiness. Expect to hear from us at three months and again at eleven months, allowing ample time for you to experience and assess the functionality and comfort of your custom remodel. If anything falls short of your expectations, rest assured that we will make it right. Our ultimate goal is to create a home that is the epitome of comfort. Located in the beautiful city of Vancouver, WA, we understand the importance of blending local charm with exceptional remodeling services. Vancouver boasts a convenient and efficient public transportation system, and we're proud to be close to several local bus stops, including the Vancouver Mall Transit Center, Fisher's Landing Transit Center, and Mill Plain & Andresen.
Check Out Some Of Our Reviews From Customers
"Our first project was to remove the kitchen ceiling "space ship" lighting. The change was amazing. I very much appreciated the attention to getting that sheet rock dust out the kitchen window using a high powered fan!!! All the work was done while we were away. Beautiful new canned lighting that has the dimming feature."
-Mary A.
"Cross Home Construction has completed several remodel and update projects in our 1978 ranch-style home. We are very pleased with the quality of professionalism, workmanship and timliness throughout. They remodeled our garage into an ADU including installing a full bath, walk in closet, kitchen counter and cabinets…"
-Cathy M.
Cross Home Remodeling Contractor
Driving Directions To Cross Home Remodeling Contractor