Adding a Room to a House? Give Us a Call!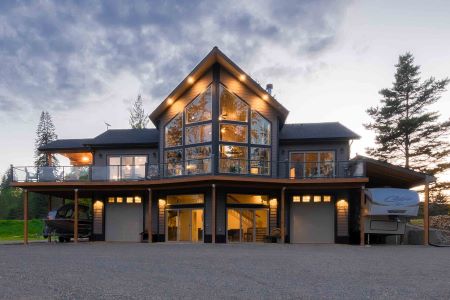 There are plenty of reasons for building extra space into your home. Whether you're repurposing an existing room or building a whole new one, we can build a home addition that suits your needs. As a licensed, bonded, and insured construction company with decades of experience in carpentry and remodeling, we're ready and waiting to make your living space the best it can be. Just bring us your vision, and we'll make it a reality.
A home addition doesn't just mean adding a whole new room. It can be as simple as adding or removing a wall. You'd be surprised how minor adjustments can open up your existing space. Though if a new bathroom, bedroom, or whole new accessory dwelling is more your speed, Cross Home Construction will handle it as well. No matter what type of project you have in mind, our contractor team has the skill and experience to get it done.
What About a Patio Addition?
Our services don't stop at the interior of your home. We can build you the outdoor space of your dreams as well. Patios are an ideal place to entertain guests during the warm months. If you don't currently have a patio, or your current one isn't doing the job anymore, give us a call to get started on a new one.
We also build outdoor kitchens, along with bar areas and fire pits. Want to bring your outdoor entertaining space to the next level with beautiful and functional appliances? We'll help you wow the whole neighborhood with a new setup for barbecue season.
Home Additions and Renovations
Whether building a whole new room or remodeling an existing one, Cross Home Construction will take the job. No job is too big or too small for us; we want to help as many homeowners as we can build the home of their dreams. Whatever that means for you and your family, we'll help you get there. Our team can build a whole new room or ADU from the ground up, expand your existing rooms by taking out a wall or split a large room into two by adding one… you name it, we probably do it.
Our construction team handles everything from broad strokes to finishing touches. If there's anything you want to do with your home, we can do it. Even if we haven't listed your desired contracting service here, there's a solid chance we still offer it; don't hesitate to call us and ask.
Common Home Addition Contractors Questions
What is a home addition contractor?
A home addition contractor is a professional who specializes in designing and building additions to existing homes, such as room additions, garage conversions, second-story additions, or expanding living spaces.
Why should I hire a home addition contractor?
Hiring a home addition contractor ensures your project is properly planned, designed, and executed. They have the expertise and experience to handle all aspects of the addition, including permits, construction, and coordinating subcontractors.
Can a home addition contractor help with the design process?
Contact us today to learn more about our services.
Do I need permits for a home addition?
Yes, most home additions require permits from the local building authority.
Will I need to move out of my home during the addition construction?
In some cases, it may be necessary to temporarily move out of your home during the construction of a major home addition. However, more minor additions may allow you to continue living in your home with minimal disruption.
Friendly and Reliable Home Extension Services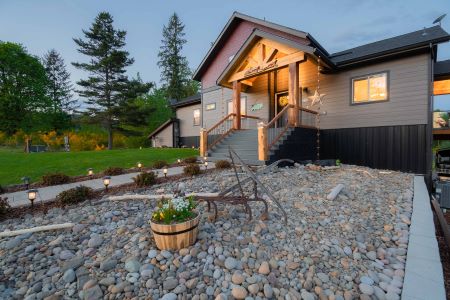 For over 15 years, Clark County homeowners have counted on Cross Home Construction to handle their renovation projects with care and quality. We're proud to stand by our work with a one-year warranty, during which we'll get in contact with you to make sure you're satisfied. If you aren't, we'll come in and fix it up. Happy customers built our business, so we always make sure each and every client is pleased with the home we've helped them build. We believe our quality of service — and customer care — speaks for itself.
We're certain that our commitment to quality craftsmanship will help you build the home of your dreams. For a new home addition or any other residential remodeling services, give us a call! We'd be delighted to hear from you.