Local Home Remodeling Contractor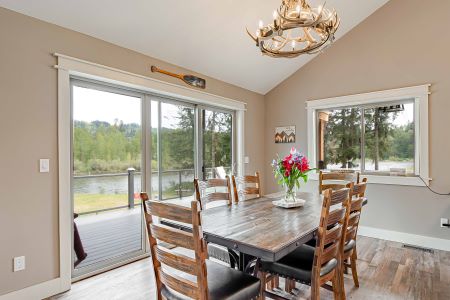 Selling your home and looking for ways to add value? Correcting the previous owner's… interesting design choices? Just want to make your home more "you"? Cross Home Construction has the skills and experience to help you meet your goals. Bathroom remodels, kitchen renovations, new additions — whatever you want to do with your home, we can make it happen.
Regardless of how long you intend to stay in your home — if some part of it doesn't meet your needs, why not fix it? Kitchen remodels, bathroom renovations, even adding accessory dwellings — we'll handle it all, making your home the best it can be.
Friendly Home Renovation Company
If someone is doing extensive construction on your home, the last thing you want is a team of contractors that doesn't listen to you. Cross Home Construction values your input; we're here to ensure that your home suits you, and part of that is taking your comments on board while we work. We don't leave jobs half-done, and we don't leave behind a mess for you to clean up.
Our team has been working in the remodeling industry for over 15 years, and we're proud to have hundreds of completed jobs to back us up. We've gotten this far thanks to our commitment to quality construction and even higher-quality customer service. Satisfied customers are the key to our business, so we value your feedback above all.
Large and Small Home Remodels
Whether you live in a 10,000 square foot mansion or a 400 square foot tiny home, we can help you improve it. We can replace your old appliances with more energy-efficient ones, open up a room to let in more light, install new flooring, build you a deck — anything you want to do, we can get done.
Our team is prepared to take on a wide variety of construction services. No matter what your design dreams are, no matter how big the job, our team will get it done. Meeting and exceeding customer expectations is our goal and standard in every single project.
Common Remodeling Contractor Questions
What services do remodeling contractors offer?
Remodeling contractors typically offer a wide range of services, including kitchen and bathroom remodeling, home additions, basement finishing, roofing and siding installation, and much more.
How do I choose the right remodeling contractor?
It's essential to do your research and look for a licensed, insured contractor with a good reputation in your community. It would be best if you also asked for references, checked their work portfolio, and got a detailed estimate before hiring them.
How long does a remodeling project typically take?
The timeline for a remodeling project can vary depending on the scope of work involved. A small project like a bathroom remodel may take a few weeks, while a large project like a whole-house renovation could take several months.
How much does a remodeling project cost?
The cost of a remodeling project will depend on various factors, including the size and complexity of the project, the materials used, and the contractor you choose. It's essential to get a detailed estimate and budget accordingly.
What should I expect during the remodeling process?
The remodeling process can disrupt your daily routine, but a good contractor will work with you to minimize the impact. You should expect regular communication and updates on the project's progress and be prepared to make decisions about materials and finishes along the way.
Your First Choice for Residential Remodeling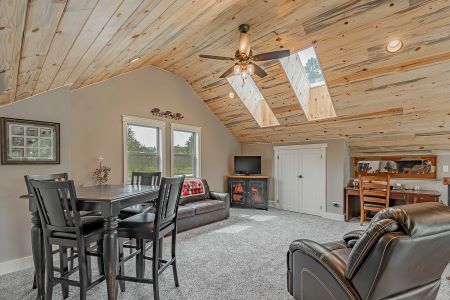 When you work with us, you can count on our expert team to meet your every expectation. Throughout your year-long warranty, you'll hear from our owner, Chuck, a couple of times. At three and eleven months after your remodeling job is done, he'll reach out to make sure it's exactly what you envisioned. This gives you a chance to live in your new space for a while and bring up any issues you find. We'll fix those issues ASAP and see if there's anything else you need while we're at it.
So, if you're looking for an experienced team of contractors who prioritize a positive client experience in every job, you're in the right place. Give us a call to get started on building your home into the perfect space you've dreamed of.